Engaged in bringing forth an organically processed range of Beverages, Sour Tamarind Pastes, Raw Cashew Nuts, Organic Raw Cashew Nuts & other Agricultural Products...
Alovera Crushed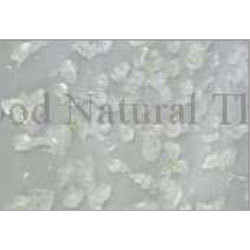 Alovera Crushed
Alovera Crushed is mainly used as a topical ointment for burns, sun damage and skin abrasions. This can be eaten cooked/raw, used for vigor, wellness and medicinal purposes for thousands of years. Further, our alovera is organically grown without the use of any pesticides and chemicals under the guidance of our experienced farmers. It is highly used in would healing, treating burns, minimizing frost bite damage, protection against skin damage from X-rays and reducing blood sugar in diabetics. This Alovera Crushed can be availed in hygienically packing as per the needs of our valued customers.
Aloe Vera crushed size: 3x3mm. In it's own juice
Packing Details
Drum
Pack: 200 kgs aseptic bag in drum
Loadable 20FCL: 80 drums per 1 container.